People
Dedicated To Quality, Value, Attention To Detail — And You.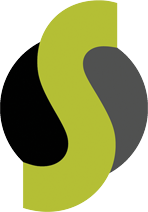 NOT JUST YOUR TEAM. YOUR PARTNER.
When you work with SdB, you get more than a dedicated team of experts — you gain a true partner in the process.
The SdB team is ready to deliver every designBUILD discipline you could possibly need, in house under one roof. From site selection, land planning and zoning, to architectural services, interior design and engineering, to construction, maintenance and sustainability, we have the people and expertise to seamlessly bring your project from concept to completion.
But just as important as what we do is how we do it. By listening to your goals for the project. Collaborating with you on options and recommendations every step of the way. And keeping the lines of communication clear, to maintain your vision, avoid any setbacks and protect your investment.
This way, we keep the process on-time and on-budget, deliver results with unsurpassed value, efficiency and excellence, and build a partnership that will last for years — and projects — to come.
Like to meet the team? Start by
contacting us
today.
MEET THE SdB TEAM
John Riley
President
When you talk with John, it doesn't take long to see that a passion for the construction process runs deep in his DNA. As the second generation owner of SdB, he's been involved in the industry literally all his life, making a start with building projects at home, honing his skills during high school and college working for Sullivan in the field as a laborer, moving up over time to project manager and estimator, then to Director of Field Operations and Safety, and eventually succeeding his father as president.
Given his hands-on, nuts and bolts background, it's not surprising that John takes the exact same approach to every project that comes through SdB's door. You'll find him on the front line at every stage of the process — attending initial meetings and presentations, overseeing design and budgeting, assigning teams, aligning resources and managing the build, all with one goal in mind: Delivering the best possible outcome for our clients.
"Our goal isn't just building projects; it's building relationships, earning trust, making customers for a lifetime. So our focus isn't on meeting expectations — that goes without saying. We're out to exceed them, in every way there is."
Providing personal attention and positive leadership is important to John, who sees it as each client's right to have and his responsibilty to deliver. And it's hard to argue with. Following this philosophy, he's continued to build on SdB's 80-year track record of success, bringing unmatched expertise and enthusiasm to every build, forging long-term relationships and repeat clients, and ensuring that each project is delivered with quality, efficiency, innovation and care — and to your complete satisfaction.
John Riley
President
Jill Riley
EVP Business Development
A successful building project takes more than bricks and mortar — it's built on a winning vision, expert planning, design and construction, and the ideas, insights and innovations of an exceptional team. Bringing all those pieces to the table — and forging them into a successful collaboration — is the role of Jill Riley, SdB's executive vice president and your partner in the designBUILD process.
Jill recognizes that relationships are at the heart of the SdB process. She approaches every project by listening to your goals and vision, learning about your business and your brand, and translating that input into action, in the most effective and efficient way. If it's not broke, Jill won't fix it — she'll simply use her diverse background in business, construction and interior design to make it better.
"We bring all our talents to the table — most of all, our ability to listen! Discovering your vision, discussing ideas, collaborating on key facets is important. The best results happen when everyone is involved and engaged."
Whether you need an expert opinion, a dash of creative problem-solving or just have an idea to share, Jill is always at the ready with a positive attitude, friendly smile and open mind. Her rare combination of artistic and practical expertise — combined with a strong working knowledge of the SdB design- BUILD process — helps make your project exceptional. Whether you measure results by quality, efficiency, practicality, value or aesthetics, your project will be something to be truly proud of. Jill wouldn't have it any other way.
Jill Riley
EVP Business Development
Kim Feiner
Controller
Kim Feiner
Controller
Bart O'Brien
Director of Field Operations & Safety
When construction begins on your project, it's critical to start with a solid foundation. And the ideal cornerstone for the task at hand? Bart O'Brien, SdB's Vice President and Director of Field Operations. Bart brings an abundance of energy, logic and over 35 years of industry experience (the last 25 with SdB) to your benefit, providing leadership and supervision to practically every facet of your build.
Where there is activity, there is Bart. From project estimating through management through final delivery, he maintains a working knowledge of every aspect of your job, tracking daily costs, managing tool, equipment and material acquisition, supervising and training field crews, and providing executive level involvement every step of the way.
"I like to say that chance favors a prepared mind — I make it a point to constantly listen, learn, plan and prepare. This approach helps your project avoid about 90% of the snags and delays commonly encountered in construction. As for that other 10%? When adversity shows, we're ready for it."
Bart is equal parts engaged in the process and available to you, ready to discuss next steps, answer questions or roll up his sleeves to problem-solve. He takes great pride in his work, his team, and their collective efforts on your behalf. With Bart as your general in the field, you can be sure your project will stay on-track, remain on-budget — and go far above and beyond expectations.
Bart O'Brien
Director of Field Operations & Safety
Jeremy Vaske
Pre-Construction Manager/Sr. Estimator
Jeremy Vaske
Pre-Construction Manager/Sr. Estimator
Scott Strutt
Senior Project Manager
Scott Strutt
Senior Project Manager
Jim Triatik
VP/Architect
Every exceptional building project starts with an exceptional architect — and by any measure, Jim Triatik more than qualitifies. In his many years as one of SdB's senior architects, Jim has amassed an impressive gallery of building designs and achievements — both by using his own formidable talents, as well as in partnership with architects retained by our clients.
Working closely with our clients just comes naturally to Jim. He listens, learns, and gets to work find- ing the best possible solutions that will deliver truly outstanding outcomes. Throughout the process, Jim applies an eye for detail, a talent for team-building, a knack for meeting challenges in form, func- tion or budget, and the ability to "talk the industry talk" that makes working with our building team (as well as other architects) both accurate and effortless.
"I approach every project in a spirit of collaboration. I enjoy hearing your goals, how you see things looking and working, and partnering with you and your team to realize that vision. It's always great to celebrate together."
Jim takes pride in creating designBUILD solutions that exceed expecations and earns SdB a place as your go-to partner for future projects. He embraces the challenges and triumphs of the process, and takes pride in meeting both with a positive spirit. It's an impressive combination of creativity and "can do" attitude — and your project will always be better for it.
Jim Triatik
VP/Architect
Tom Knoop
EVP / Architect
Interested in hearing about the benefits of Sullivan's designBUILD process? Tom Knoop is a great place to start.
After all, he was the one who started it.
When Tom joined Sullivan in 1973, it didn't just represent a new hire for the company — it signaled a whole new approach to the building process. Tom married his exceptional architectural talents with Sullivan's impressive building pedigree, pioneering the true designBUILD concept in Madison and bringing our company's capabilities to a whole new level. By offering the entire spectrum of architectural, engineering and construction services under one roof, Tom helped bring a whole new level of quality, efficiency and value to our clients. SdB's reputation grew — right along with our clientele.
"The foundation and ultimate goal of designBUILD is satisfaction. Everyone wants the very best product for the very best value — it's human nature. Fortunately, it's our nature at SdB to truly want to provide that to our clients. And our process makes it happen."
Throughout his remarkable career at SdB, Tom has provided excellent services to clients and innovative solutions to building challenges. And all along the way, he's contributed invaluable insights that helped to refine the steps, approvals and checkpoints of our proprietary process, making it a true standout in our field. Just like Tom.
Tom Knoop
EVP / Architect