About
HERE FOR YOU TODAY. TOMORROW. AND RIGHT UP THROUGH YOUR NEXT PROJECT.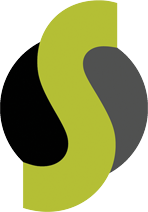 BUILDINGS — AND PARTNERSHIPS — THAT ARE MADE TO LAST.
They say that past performance is no assurance of future results. But when selecting a partner for your construction project, there's something to be said for a company who has been there and built that — along with loyal following.
Since opening our doors in 1937, Sullivan designBUILD (SdB) has approached our business the same way we approach your project — with passion for what we do, pride in the quality of our craft, a drive to constantly improve, innovate and excel, and a commitment to doing what's right, both on the build site and in our business relationships. We value our partnership with you, celebrate your success, do everything we can to enhance it, and work hard to earn your loyalty, one project at a time.
So no groundbreaking revelations here; just time-honored values, mutual trust and an honest, roll-up-our-sleeves approach. As philosophies go, it may not be the newest buzzword or latest trend. But it works for us, and a long list of wonderful customers who've chosen us time and again.
We'd be honored if you'd like to be among them. Please contact us today to learn more.
Historic Timeline
1937
Kenneth F Sullivan
Sullivan designBUILD was founded in 1937 as the Kenneth F. Sullivan Company
Kenneth F. Sullivan launched his career by providing remodeling services to storefronts in Madison's downtown square, the center of retail activity in the city during the 1930's. The business was incorporated as K.F. Sullivan in 1942.
Regina Hall Edgewood College
1964 University of Wisconsin - Natatorium
Sullivan's original business offices were located on Regent Street. In 1957, the company moved to our present location on Emil Street.
We spread our wings in 1969 building the Madison Airport air traffic control center
1968
Bob Riley
Bob Riley, a civil engineer, joined Sullivan in 1968. Just two years later, at the age of 33, Bob became a partner in the business. He became president in 1972.
1969
1969 Zimbrick Buick located off of Fish Hatchery Rd, in Madison, WI marks Sullivan's first Automotive facility build
1970
1970 East Towne Sears Roebuck Co.
1971
West Towne Sears Roebuck Co.
1973
Tom Knoop
Tom Knoop brought his architectural talents to Sullivan in 1973, providing the skills that allowed K.F. Sullivan to transform into a true designBuild company, offering architecural, engineering and construction services all under one roof.
Woodman's East Madison, WI 1978
Walgreens Deforest, WI 1982
1988
Jefferson Cold Storage, Jefferson, WI 1988
1989
John Riley
John Riley joined Sullivan in 1989. He spent his high school and college summers working for K.F. Sullivan, first learning the trade as a laborer, and gradually working his way up into new roles and responsibilities with the company
1992
8018 Exelsior Drive Madison, WI
1996
United Postal Service (UPS) Middleton, WI 1996
1998
Lands' End Dodgeville, WI 1998
2001
Oak Bank Fitchburg, WI 2001
2001
United Way Madison, WI 2001
2003
Capital View Waunakee, WI 2003
2005
Rosemary Garfoot Public Library Cross Plains, WI 2005
2008
Baer Insurance Madison, WI 2008
2011
John Riley
In 2011, John brought his passion for the business to the position of president. A year later, John marked the company's 75th year by rebranding K.F. Sullivan to Sullivan designBUILD, a name that's a true reflection of the capabilities and advantages we provide to our clients.
2012
Lakeland University Madison, Milwuakee, Bellevue, WI 2012-2016
2014
Lakeside International Janesville, Madison, WI 2014
2016
St. Mark's Coptic Orthodox Church, Burr Ridge, IL 2016
Ironworkers Local 383 Training Center Madison, WI
Kollege Town Sports/Riddell Sun Prairie, WI